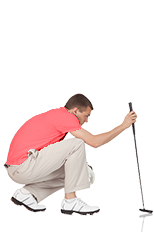 Golfers Elbow Treatment
A new sound wave technology is pioneered at our London clinic is now offering the best no surgical relief for golfers elbow pain. It performs better than older techniques like ultrasound and massage hands down because of its speed and success in even the most chronic case.
The treatment is called shock wave therapy and requires a quick pulse of sound to drum the tissue. Shock Wave Therapy has been proven to increase healing, decrease pain and increase blood flow into an area that wasn't healing fast enough.
Studies have shown between 65 - 75% of people have a satisfactory outcome to the treatment at three months follow-up.
If you have been suffering from Golfers Elbow and would like relief without surgery, then Shock Wave can help you get that result.