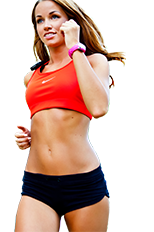 Shock Wave Therapy for Hip pain (Bursitis)
Extracorporeal shockwave therapy (ESWT) is a non-invasive treatment in which a device is used to pass acoustic shockwaves through the skin to the affected area. ESWT may be applied in one or several sessions and leads to trochanteric pain syndrome accelerated healing.
The area of the hip is quite large so that you may need 3-5 treatments done at weekly intervals.
More traditional steps of massage and mobilisation can be used but often take five times longer for both treatments and recovery. The option of shock wave therapy (ESWT) is unique to our clinic but is safe and very effective.
If you seek pain relief for any of these hip pains or need a diagnosis, then get in touch by requesting a callback.
ALTERNATIVELY, READ MORE ABOUT THE TREATMENT AND EXACTLY HOW IT WORKS BY - CLICKING HERE