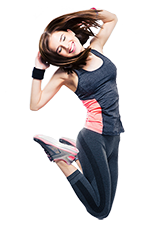 Neck Pain Treatment in Wimbledon
Neck pain care at Wimbledon Sports Injury Clinic consists of spinal manipulation/mobilization, soft tissue treatment and advice regarding over-the-counter medication, ice/heat and other factors that are of relevance to the individual patient.
We also offer a range of stress relieving braces for post whiplash and patients whom still have to use the neck extensively. Our goal is to be able to treat every stage of treatment from the painful crisis, relief all the way to stabilisation.
Your neck care professional will take X-rays or advanced imaging if your condition presents with complicating symptoms or history of trauma. The practitioner will arrange imaging option on 1st treatment without delay.
Chronic neck pain patients are in need of strengthening programmes to restore normal function and optimal spinal health. This part of therapy is usually exercises focused. Crucially your postural development to the practices and treatment is monitored by the clinic.
Our treatment choices have been investigated in many high-quality scientific studies, and international NICE guidelines recommend it as a first-line treatment for both acute and chronic neck pain.
Treatment has been found to be both clinically effective, safe as well as cost-effective.
Whiplash type injuries are common in sports people and can be either the direct cause of pain or the start of a process that eventually leads to discomfort. In this case, you will be given your severity grade and appropriate recovery plan that is often different to other occupation-related treatments. Find out more by Requesting a Callback - Click Here